What is Fake News?
What is Fake News? In the age of information, where news is at our fingertips 24/7, a new and unsettling phenomenon has emerged – fake news. This insidious form of misinformation can influence public opinion, sway elections, and even incite fear and panic. To navigate the complex landscape of modern media, it is essential to understand what fake news is, how it spreads, and how we can combat it. In this article, we will delve deep into the world of fake news, dissecting its definition, exploring its origins, and discussing its far-reaching consequences.
Section 1: Defining Fake News
Fake news, often used interchangeably with terms like misinformation, disinformation, and hoaxes, represents a distorted version of factual information. At its core, fake news is content that is intentionally created to deceive, mislead, or manipulate the audience. It can manifest in various forms, from completely fabricated stories to the subtle twisting of facts.
One of the defining features of fake news is its deceptive nature. These stories are crafted to appear legitimate, mimicking the style and format of traditional news articles. The primary goal is to blur the line between fact and fiction, making it challenging for readers to discern the truth. This ambiguity is a powerful tool in the hands of those who create and spread fake news.
Section 2: The Proliferation of Fake News
The rapid proliferation of fake news is a direct result of the digital age in which we live. Social media and the internet have democratized information dissemination, allowing anyone with an internet connection to become a publisher. While this has many positive aspects, it has also given rise to a breeding ground for fake news.
Fake news spreads like wildfire across various online platforms, from social media networks like Facebook and Twitter to obscure websites and forums. The speed at which information travels in the digital age means that fake news can reach a global audience within minutes.
Social media algorithms often amplify the spread of sensational or emotionally charged content. Users are more likely to engage with and share such content, leading to a self-perpetuating cycle of virality. As a result, fake news stories can gain credibility and reach millions of people, even if they are entirely baseless.
Section 3: Motivations Behind Fake News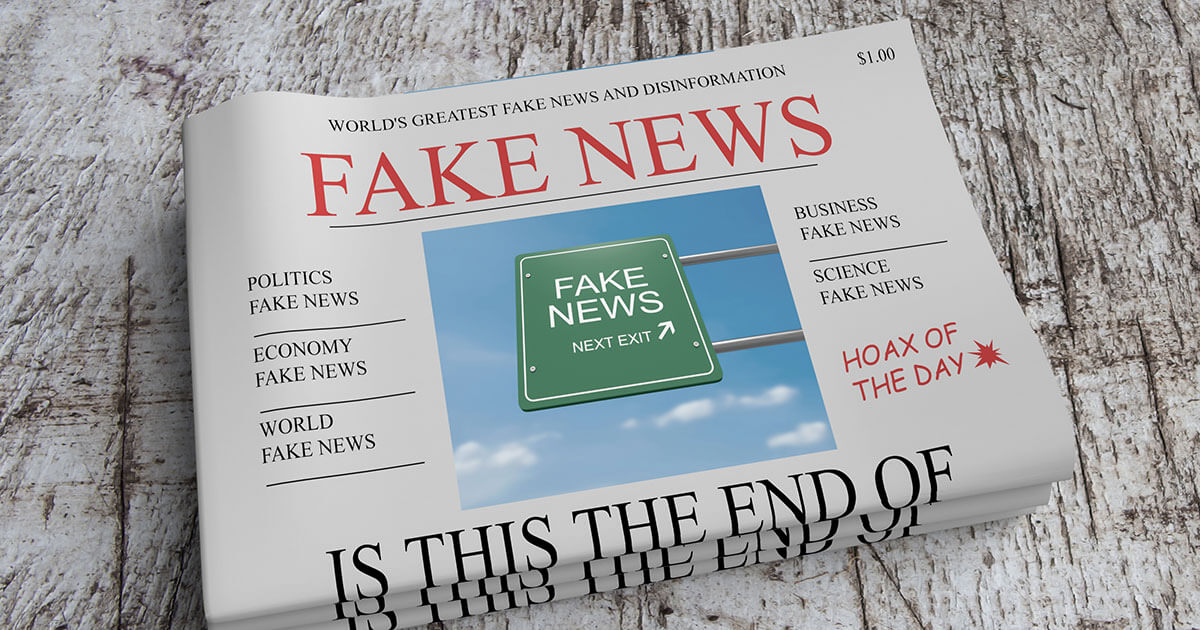 Understanding the motivations behind the creation and dissemination of fake news is essential to combat this issue effectively. Fake news is not a monolithic entity; rather, it is a multifaceted problem with various underlying incentives:
1. Profit and Clickbait
One of the primary motivations is financial gain. Some individuals and organizations create fake news because it generates advertising revenue. Clickbait headlines and sensational content attract more clicks, driving up ad revenue. These purveyors of fake news are often referred to as "click farms."
2. Ideological and Political Agendas
Fake news is frequently used as a tool to advance specific ideologies or political agendas. It can be employed to smear opponents, sow discord, or influence elections. In such cases, fake news is a weaponized form of propaganda.
3. Confirmation Bias
People tend to consume information that aligns with their existing beliefs and opinions. Fake news that reinforces preconceived notions can be shared enthusiastically, further entrenching individuals in their echo chambers.
4. Misinformation
Sometimes, fake news is unintentional. Individuals may share false information without realizing its inaccuracy, contributing to the spread of misinformation.
Section 4: Recognizing and Combating Fake News
In a world inundated with information, it's crucial to develop the skills needed to recognize and combat fake news effectively. Media literacy, critical thinking, and responsible journalism play pivotal roles in this effort.
1. Fact-Checking
Teach readers how to fact-check information by consulting reliable sources and verifying the credibility of a story.
2. Media Literacy
Promote media literacy programs that educate people on how to critically evaluate the information they encounter. Provide tips on spotting red flags in news stories.
3. Responsible Sharing
Encourage responsible sharing on social media. Readers should verify information before hitting the "share" button and be mindful of the role they play in the spread of fake news.
4. Diverse Media Consumption
Suggest that readers diversify their media sources, exposing themselves to different viewpoints and reducing the risk of confirmation bias.
5. Support for Quality Journalism
Discuss the importance of supporting quality journalism through subscriptions and donations to reliable news outlets.
Conclusion
In an era where information is power, fake news poses a significant threat to our democratic societies and the well-being of individuals. By understanding what fake news is, why it spreads, and how to combat it, we can become more discerning consumers of information. As we navigate the complex digital landscape, we must remember that responsible media consumption, critical thinking, and media literacy are our best weapons against the web of deception that is fake news.